MarineVerse 2019 highlights
We have created MarineVerse to inspire, train and connect sailors. In 2019 Over 10,000 new people have experienced sailing in virtual reality with MarineVerse. Let's have a look at some highlights from the last 12 months!
Quest to democratize sailing
In July we have started accepting Oculus Quest users to participate in Big Breezy Boat and MarineVerse Cup "betas" while we develop the apps.
We believe that standalone VR devices like Oculus Quest can be a great tool for sailing clubs and sailors interested in practicing aspects of sailing in a safe and interactive learning environment.
Throughout the year we invested in development of Big Breezy Boat on Oculus Quest. To date, over 400 people have sailed in our private beta providing us with invaluable feedback and suggestions. If you have Oculus Quest, make sure to join the Beta.
Yacht racing
In August we have released MarineVerse Cup ( yacht racing in VR ) in Early Access. So far, we have organised over 170 "Daily Races" and we have a small, but very engaged community of sailors from around the globe sailing everyday.
The Cup offers the most in-depth sailing and racing mechanics in VR sailing and we are excited about it's future in 2020.
You can try MarineVerse Cup via Steam or SideQuest.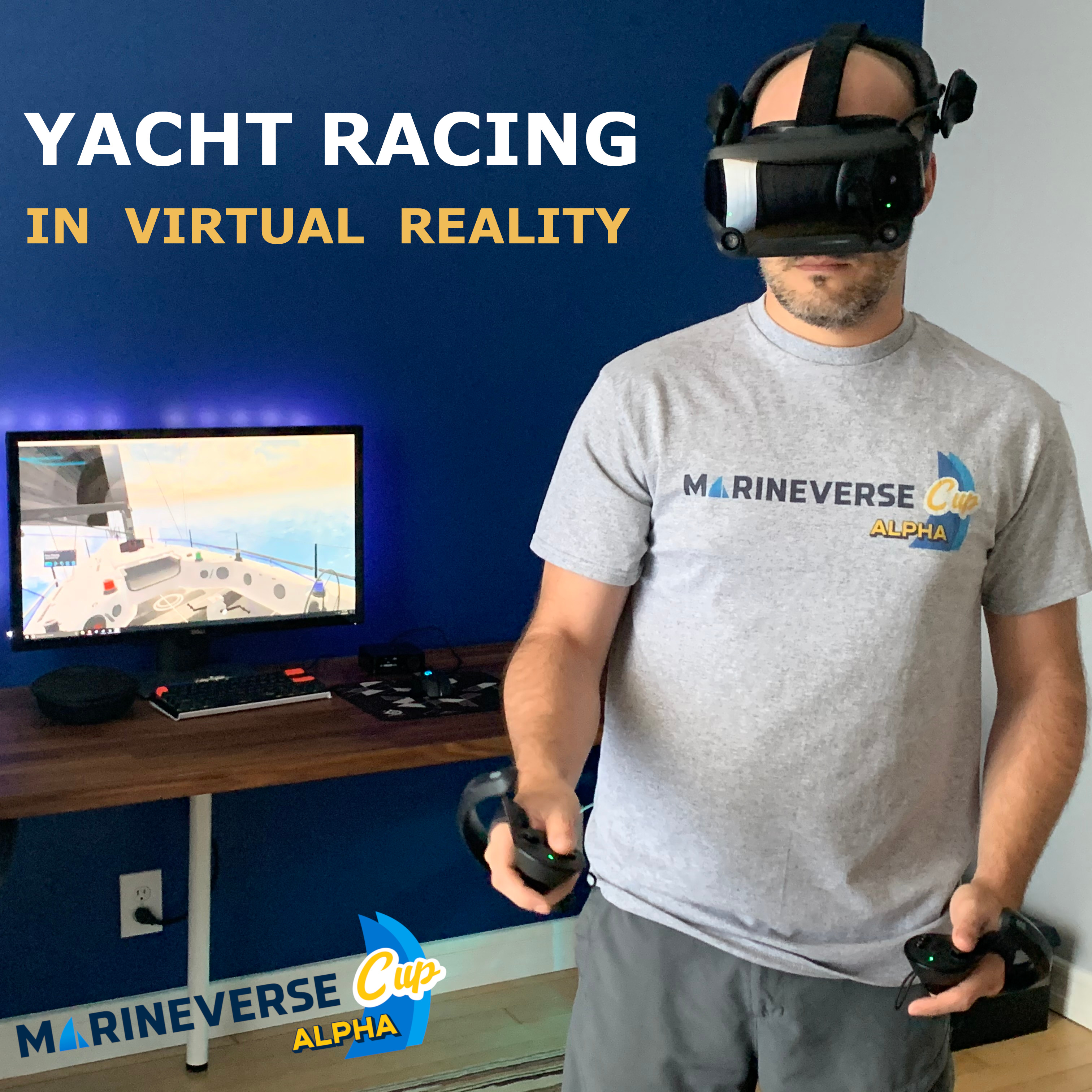 With VR Regatta, MarineVerse Cup and Big Breezy Boat available, our product offering becomes a little complex, so here is a simple chart to help you navigate and understand how those VR sailing experiences fit together:
Education award
In March VR Regatta - The Sailing Game has won one of the The Viveport Developer awards in the education category. This gave us an opportunity to work with HTC Vive team to share the story of MarineVerse and VR Regatta in this video:
To date, the video has been viewed over 7000 times! Thank you for watching and sharing it with your friends!
Speaking of education, in July, we have signed a contract making VR Regatta available to selected schools in NSW ( Australia ).
VR Regatta DLCs
In May we have released Arctic DLC that gives you a chance to chill and discover new places on your own yacht!
If you like relaxing sailing, you will enjoy it.
VR Regatta - Arctic on Steam: https://store.steampowered.com/app/1040100/VR_Regatta__Arctic/.
Recently we have made it possible to buy Arctic and Lake in Japan DLC via Oculus Store.
Ongoing development
To make it easier for you to provide feedback and influence development of VR sailing, we have launched a dedicated feedback platform: https://feedback.marineverse.com/
If you are interested in being involved day-to-day, or even if you have a quick question - make sure to join our community chat server - Discord: https://discord.gg/77WJpPg
You can help us deliver on the roadmap by supporting us financially - please consider becoming our Patreon via https://www.patreon.com/marineverse
2020 - survey
With 2020 just a round a corner, you are invited to help us shape the future of virtual reality sailing - please complete this short "end of the year" survey and help us steer MarineVerse in the right direction: https://forms.gle/VHhdFUeJCsu8V1Hx8 - click here to start the survey
Thank you for being part of this journey and hope to see you on the water!
Happy sailing,
Greg on behalf of MarineVerse team